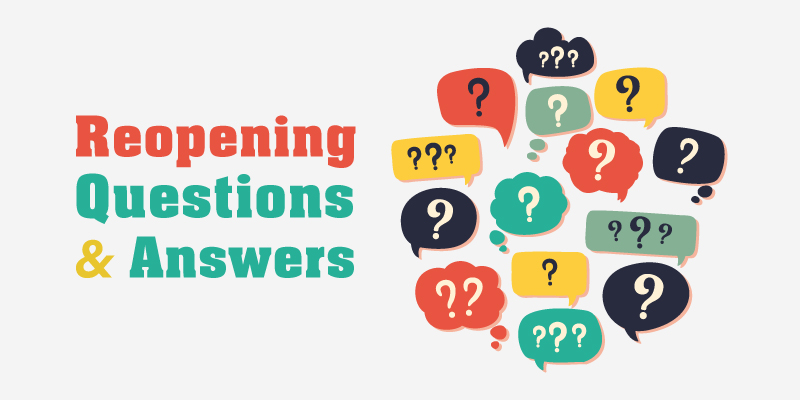 The answers to these questions are based on the current guidance from the Archdiocese of Miami Department of Schools as well as the CDC. These answers may be subject to change to reflect the advice and orders from the CDC, Florida Department of Health, local Department of Health and the Archdiocese of Miami Department of Schools.
The plan is to reevaluate the guidelines regarding the state of our county in regards to the health and safety of our community. We feel planning for more than one month, at this time, may not be realistic since there is so much changing. Our ultimate goal is to open our campus every day for the entire school year. If we do begin with in person instruction in August , we feel it will allow us to understand the best path for the following period of time.
Since we follow national, local, and Archdiocesan guidelines on a physical return to school, we will not make a decision if we are returning until a later date. However, as we continue to learn more from healthcare professionals and seek guidance from the Archdiocesan office, we continue to plan for fall with a proactive approach to keep our students healthy and safe.
The maximum number of students in the room will not exceed what is allowed or suggested by the ADOM and the health department. OLOL does have larger classrooms than most other schools, so we will be able to physically distance, as necessary.
In order to allow for adequate social distance, students will remain in their designated classroom and teachers will move rather than students. Students will move following directional instructions for outdoor activities.
A blended model will have those students who choose to stay home learn virtually, while the students who choose to be on campus will have in person instruction.
OLOL needs to be sure that our decision to reopen or not, is in compliance with what the ADOM allows. During the week of August 3rd, OLOL plans to share final decisions based on the ADOM and the department of health guidelines.
These guidelines will be driven by the ADOM and health department and will be shared with all school parents as mentioned above.
Yes. Information will be provided to specific students on how to continue their education remotely if they are required to quarantine.
Yes, we already have planned for a designated area for students who display COVID symptoms. This area is separate from the clinic where students will go for a bump or scratch, etc. The school will immediately inform the parents of any COVID cases at OLOL, just as we have in the past via email with a communicable disease letter.
At this time, we are surveying parents to know what their preference is for the first month of school. This will help us plan for the needs of our community beginning August 19th. Because we anticipate opening and closing, based on what has been happening with other youth activities around the world, it is possible that students may need to switch from virtual to in person instruction. OLOL will be ready for this.
Yes, masks must be worn in the classroom regardless of the physical distance between students. Masks will likely be required by all students and staff members.
While a virtual learning model is being used our students will learn to read and write through the effective instructional delivery and use of innovative software.
Students will be reminded to keep their masks on throughout the school day. We strongly encourage parents to have their child practice wearing a mask in order to prepare them for their return to school.
We are still awaiting more information from the State Health Department and FLDOE as to how and if after school care services can be offered.
All students are expected to be in full uniform every day while learning on campus. During virtual learning, students are expected to wear a school uniform top, such as the official OLOL uniform shirt or the Jaguar PE shirt.
The CDC has distributed "Reopening Guidance for Cleaning and Disinfecting Public Spaces, Workplaces, Businesses, Schools, and Homes" which provides information on how surfaces/areas are to be cleaned and the type of products and procedures to be used. We will follow the recommendations in this document.
Drop-off and dismissal procedures for parents are being evaluated. In order to have all staff and students arrive and leave school safely, please anticipate that both morning drop-off and pick-up may take a little longer than in previous years.
The number of students per classroom will follow physical distancing guidelines regardless of subject area.
As eager as our students are to return to school, they are also looking forward to getting back out on the field and taking part in our great Athletic program. We look forward to that day as well. However as we plan a possible return to school on August 19, 2020, the Archdiocese of Miami Department of Schools is postponing "Return to Play" at all Archdiocesan schools at this time. Be assured that we will keep you advised as information continues to develop.
In the event that a student or staff member tests positive, we will follow the instructions provided by ADOM and the Health Department regarding quarantine for any exposed persons.
No specific colors are required. Any masks with wording or designs must be school appropriate in terms of image or message.