Back
Hi!
I am Adriana Rodriguez
I don't teach, I work in the office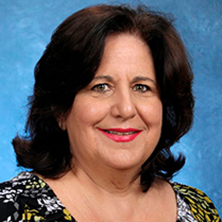 I'm from Havana, Cuba, and raised in Atlanta, GA
I've been working at OLOL since 1997
All your dreams can come true if you have the courage to pursue them
- Walt Disney
About Myself
Always be positive and trust in God
I have a dog named Kygo.
When I'm not at work, I like to listen to music.
Played piano when I was a child.
Outside of Jaguars
My aspiration as a child was to be flight attendant so I could travel all over the world.