Back
Hi!
I am Clara I. Cabrera
I am the Assistant Principal at OLOL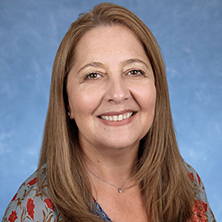 I am from Las Villas, Cuba
I've been working at OLOL since July 1st, 2022
"When you get to the end of your rope, tie a knot, hang on and SWING!" - Leo Buscaglia
About Myself
Just be "Grateful".
As a child I always knew I wanted to work with children. At one point I thought of becoming a pediatrician. When I graduated from High School, I began my education major journey right away. I truly enjoy being around children. When you work at a school, every day is filled with special memories. It's what makes this profession so unique. I have been in administration since 2010, but prior to that I taught early childhood in public and private schools. I miss being in the classroom, but as an administrator you get the opportunity to do that every so often.
Outside of Jaguars
When I am not in school I truly enjoy spending time with my family, watching movies, and trying new restaurants.
Is shopping considered a hobby? I LOVE sunsets...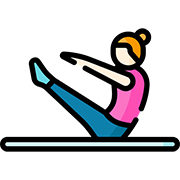 I have a son and a daughter and I have been married for 30 years.
The 5 main virtues that you believe a student should try to acquire are: faithfulness, courage, kindness, gratitude and humility.
I enjoy doing Pilates.
I would volunteer in early childhood centers all throughout my high school years.
One of my favorite things to do is to plan special family events.
Jaguar Memories
I don't have any funny stories, but I am looking forward to creating memories here at OLOL.
As an educator, the most inspirational event happens when you see students strive and succeed.
Favorite project was planning STREAM days at school.
My favorite event of the year it's when students receive the Sacrament of Communion.