About the play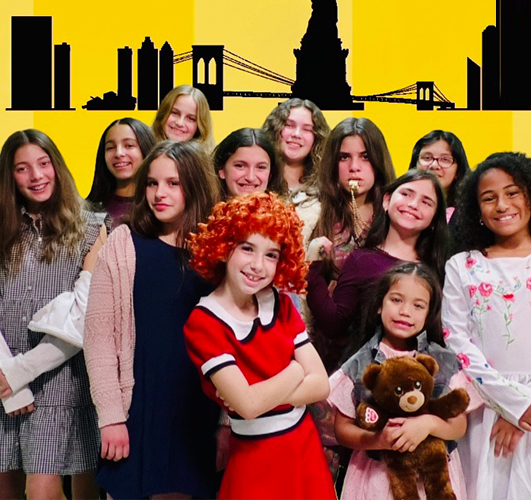 Based on "Little Orphan Annie" By Permission of Tribune Contenct Agency, LLC.
Annie is a musical based on the comic Little Orphan Annie by American cartoonist Harold Gray.
The music was composed by Charles Strouse, and the lyrics were written by Martin Charnin.
The show follows a girl named Annie who is a plucky red-haired girl who dreams of life outside of the orphanage. One day a guy named Oliver Warbucks wants to spend the holidays with an orphan. So he sent his assistant to find an orphan to adopt. When Annie wins the hearts of Warbucks and his staff, they set out on an epic mission to find Annie's parents. Meanwhile, Miss Hannigan, in partnership with her brother Rooster and his girlfriend Lily, attempts to make some money out of this unique situation. The stories become intertwined as the lovable Annie's story hits the national spotlight.
The original Broadway production opened in 1977 and ran for nearly six years, setting a record for the Alvin Theatre (now the Neil Simon Theatre). It spawned numerous productions in many countries, as well as national tours, and won the Tony Award for Best Musical. The musical's songs "Tomorrow" and "It's the Hard Knock Life" are among its most popular musical numbers.