Back
Hi!
I am Lily Bolivar
Kindergarten - 8th Grade Spanish Teacher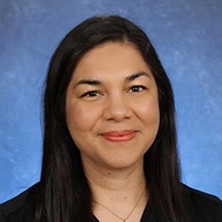 I am from Lima, Perú
I've been working at OLOL since August 2006
Teaching kids to count is fine but teaching them what counts is best!
- Bob Talbert
About Myself
I decided to become a teacher 6 years ago. I knew it was going to be very hard to go to school after many years, having to take care of my family, house, and a full-time job. Thankfully, I was blessed with my family and OLOL that supported me during my journey.
After I had my children, I realized how important it is for a child to grow in a positive, safe and nurturing environment. After working for many years as a teacher assistant, I realized that I could make a difference in a child's life and working with children at OLOL made my life very happy! That's when I decided to go to school and pursue my education as a teacher.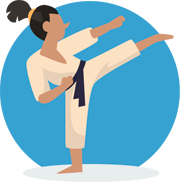 My students may not know that I am a black belt in Karate. They probably don't know that I like to listen to pop music with my children.
As a child, I wanted to study Hospitality. When I was eighteen, I was an Aerobics instructor. Before working at OLOL, I worked in a preschool as a PK-4 teacher assistant. When I first started working at OLOL, I started as an after-school counselor. After a couple of months, I was hired as a teacher assistant in addition to my aftercare position. A few years later, I became the after-school supervisor and I worked both positions for many years.
I teach my students to never give up and to always follow your dreams!
I teach my Students to never give up and to

always

follow your dreams!
Outside of Jaguars
I came to Miami from Lima, Peru with my family when I was sixteen years old. I attended South Miami Senior High School.
I am a mom of three, two daughters (Camila and Alexa) and my son (Jean-Paul). My three children are OLOL alumni (classes of 2008, 2012 and 2016). I couldn't be happier that I was able to witness how OLOL helped them grow into caring, compassionate and professional, responsible adults. My older daughter Camila got married this year. It was a very happy day for the family!
When I am not in class I like to relax with my family or organize home improvement projects.
I love to go to the beach and stay to watch the sunset. I also enjoy watching funny shows on Netflix, movies on the Hallmark channel and house remodeling on HGTV. Most importantly, I love to host most of the family events at home.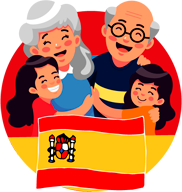 Jaguar Memories
My best memory as a teacher is receiving compliments from the students saying that they now understand Spanish, and that they are trying their best to talk to their grandparents because it makes them happy.
An inspirational event in OLOL is when my son carried the Virgin into the church for May Crowning, it was a very emotional and blessed day.
I miss coming to work with my three children every morning and having the opportunity to say hi to them by the window from the hallway.
One of my favorite events of the year is the Baccalaureate Mass and dinner. It makes me very happy to see the OLOL alumni as young adults and ready to start their journey in college.