Back
Hi!
I am Patricia Juncadella
Art Teacher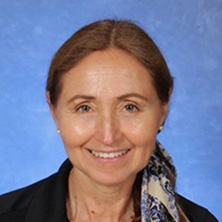 I am from Colombia
I've been working at OLOL since August 2001
"People working together as a group can accomplish things that no individual alone can ever dream of.""
- Franklin D. Roosevelt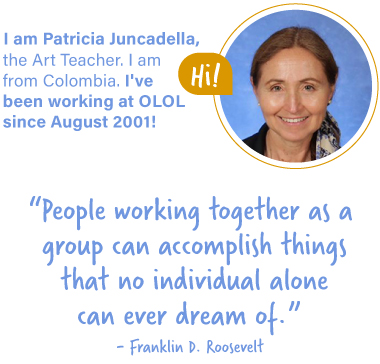 About Myself
As a child, I always wanted to become an artist. I decided to become a teacher after finishing my art studies.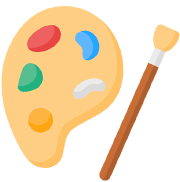 In the past, I worked in the print-making fashion industry, which was my first job. I was also a private art teacher and artist showing my works at galleries.
I wanted to share the knowledge I had received and my love for art with students. This is a particularly important cultural tool for students to learn about different artistic mediums and be able to recognize the history of art behind the master works.
I teach my students the love for God and themselves, humility, curiosity, and patience.
I believe students should always strive to be as productive as they can be with their time and work with excellence.
I teach my students the love for God and themselves, humility, curiosity, and patience.
Outside of Jaguars
I have been happily married for 30 years, and I have two wonderful children who studied at OLOL since PK3!
I taught both of my children while they were studying at OLOL, which was a funny and exciting experience! They are now 27 and 29 years old, and they are both art lovers! My daughter became a professional artist who is exhibiting works in Miami, Boston, New York City and San Francisco.
We used to have a pet turtle named Macarena!
My inspiration is traveling the world, visiting the leading museums and "meeting" artists through their artworks.
I teach private art lessons for students who want to pursue knowledge of the arts, and to help them prepare art portfolios for their high school entrance.
I love to cook, make clay & papier-mache sculptures, make semi-precious stone jewelry, paint, travel, and spend time with my family.
Jaguar Memories
Every year I prepare the Annual Art Show at OLOL, where every student showcases the artwork they created throughout the school year. In addition, we also host an auction every year where we select student artworks to raise money for the Art Department.
My best memory as a teacher is receiving emails from students that have graduated thanking me for introducing them to the world of art! It makes me feel that I have achieved what I set out to accomplish.
Because of COVID, I've missed being able to teach students with high quality mediums, such as acrylic paints, brushes, and canvas.
My favorite project is creating sculptures with my students.
My favorite event of the year is the Art Show!