Back
Hi!
I am Jennifer Lopez
PK 4 Teacher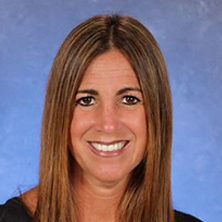 I've been working at OLOL since August 1999
Believe in yourself!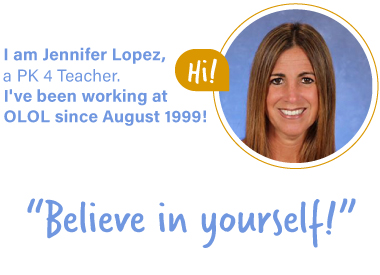 About Myself
I worked as a camp counselor and loved working with children. At the end of high school, I decided to become a teacher.
I love watching the PK 4 babies grow and become independent.
Outside of Jaguars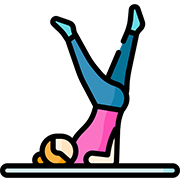 I love to spend time with family. I like to go on vacation and spend time at the beach.
Pilates is my hobby and I love it!
I miss my own kids being little and in the school with me.
Jaguar Memories
There are too many funny stories in PK4. The babies in PK share all their family secrets with me.
I teach my students through example to have love, compassion, ambition and to strive for wisdom.