Back
Hi!
I am Melissa Denis
2nd Grade Teacher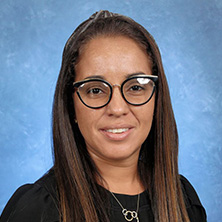 I am from Haiti
I've been working at OLOL since August 2021
"It takes a VILLAGE to raise a child."
African proverb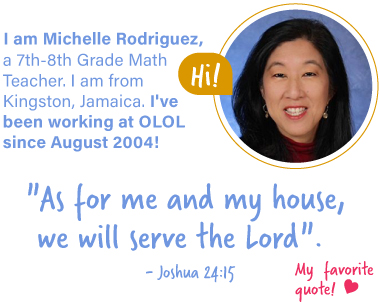 About Myself
My passion for teaching started at a very young age, I was always playing with my younger cousins.
I was in Middle School when I decided to be a teacher. I used to go during recess time to the orphanage of the school to help special kids. The joy, love and light I was receiving from these young children were priceless! That's how I fell in love with Teaching!
My students don't know that I started working at 12 years as a Ballet Teacher assistant!
I try to teach them to be HONEST with themselves, the COURAGE to stand up for what is right, to RESPECT one another, to be RESPONSIBLE citizen, and to show EMPATHY.
I believe each child should ALWAYS do your BEST!
Outside of Jaguars
I have been married for 12 years and have two wonderful girls, Paloma is currently in seventh grade and Lorena is in Kindergarten at OLOL.
I have a little chiwawa dog mix with puddle named Nalah and she is 9 years old. She snores...
Outside of school, my girls keep me busy with their afterschool activities. I like to spend time with my husband, driving up and down the city, visiting, exploring new places.