Back
Hi!
I am Tharah Laguerre
Pre-K 3 Teacher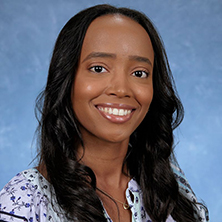 I am from Port-au-Prince, Haiti
I've been working at OLOL since August 2021
"Laughter is timeless, imagination has no age, dreams are forever."
- Walt Disney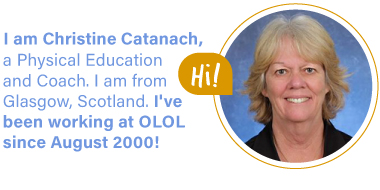 About Myself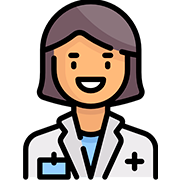 When I was child, I wanted to be an Obstetrician. But, when I started working as a counselor, I realized I had a passion for working with young children. As I worked with young children, I enjoyed seeing them develop and learn new topics, and that made me choose to be a teacher.
Many students don't know, but I worked as a girl scouts counselor and assistant director for 5 years.
In OLOL, outside of class, I participate in girl scouts events and church events.
I teach my students Responsibility, Courage, Honesty, Respect, and Kindness.
Outside of Jaguars
I enjoy crafting and learning new DIYs. I even opened my own Etsy shop during the pandemic creating badge reels when I worked at Baptist Hospital. I like going out with friends and spending time with my family. I also enjoy going to Disney World and forcing my family to take me, hahaha!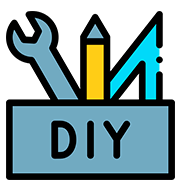 My family is very close, we do almost everything together. We love going to the Fairchild Tropical Botanica Garden so much that we became members. Every year, we always take a huge family vacation with all my aunts, uncles, grandparents and cousins all from my mother's side. My family also loves making cakes and cookies for special occasions.
I have a 2 year old Goldendoodle named Stella. She still in her puppy stage, stealing socks and ripping paper.
Jaguar Memories
My best memory was when I had my assistant teacher dress up as Santa Claus because he was unable to come last year. We all laughed and took special pictures.
My favorite event is when the children practice their Christmas dance.
My favorite projects are the ones I send home to create with the whole family. I love receiving their family pictures with the craft we sent home. It warms my heart seeing how much fun they had doing it together.